I've waited way to long to put this up. But taking into consideration that this was the last AyaCon to be held i wanted to at least document it if not for my own personal recollection~
F r i d a y
The first day of the con got off too a good start with the fire alarm going off at a godly hour followed by the infestation of wasps in our freinds corridor. We ended up cramped in one student room. It was like human jenga.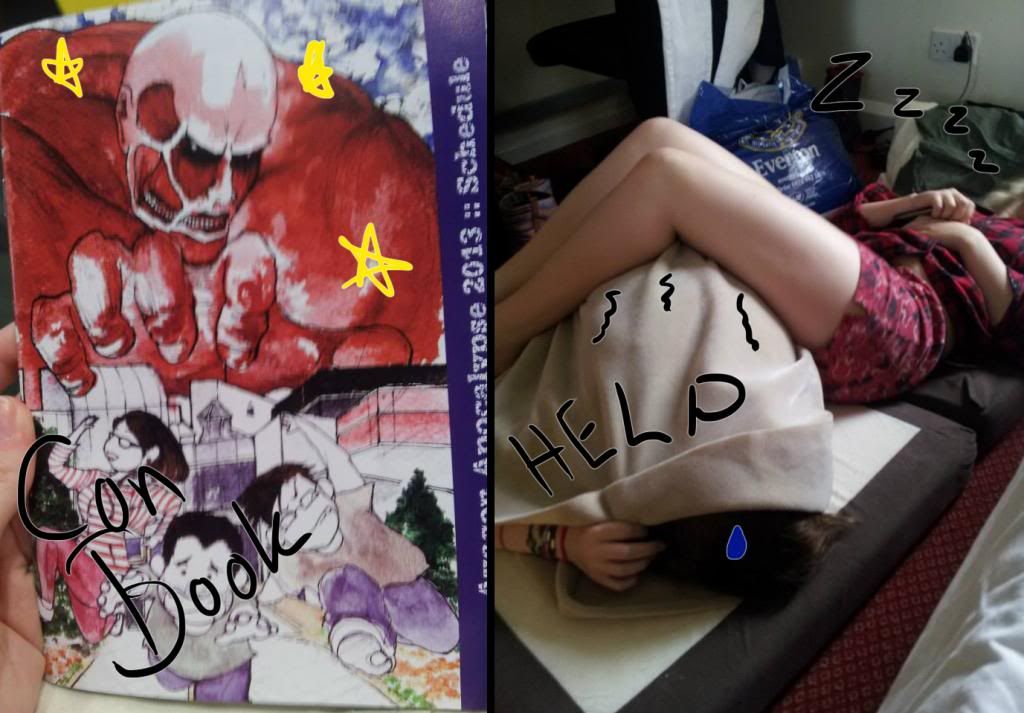 Help never came.
Finally getting ready

kindly offered to take some photos of me and a friend of mine in her spare time before getting dragged away to go shoot more fabulous people.
It was a good day, just your standard take photos then chill day - of course not without the exception of derp photos.
What do you mean i don't take all my photos seriously? Hahah. I think i had a case of 'I'm cosplaying a kid so why the hell not'.
When the party stared and after meeting up with a few people. Shit started getting exciting with the talk of cosplaying Aot later on the in weekend. Throwing jokes all over the place like it was no ones business. Even Jeager bombastic got in on it.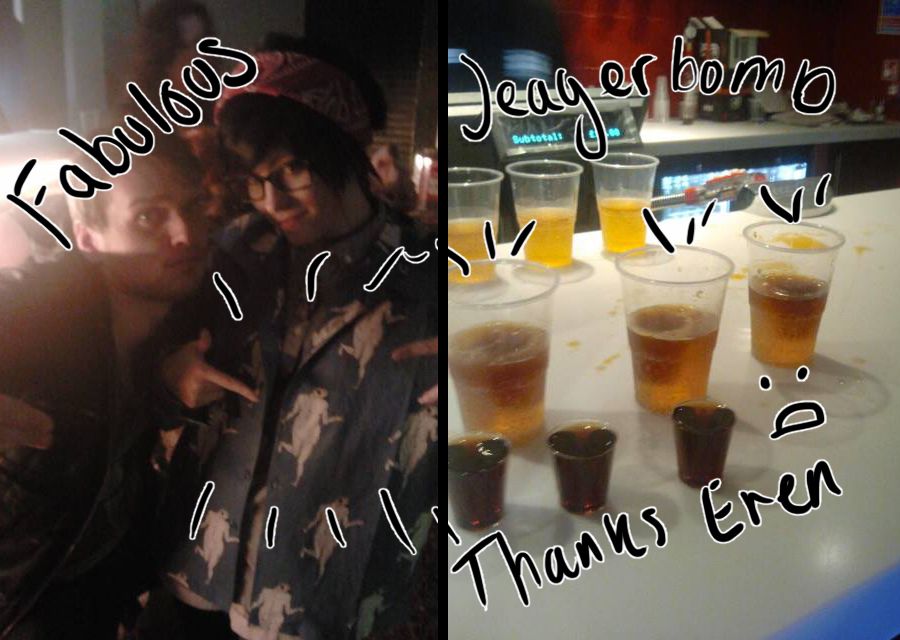 It was too late to turn back, i'd already accepted my fate.
also them pj's go get some, gogogogog, who wouldn't want that sassy titan on a pair of pjs?
S a t u r d a y
Saturday consisted of rain and goddamn hunger.

on the other hand got some lovely photos in her Ruby cosplay that we were cosplaying together. Only my face didn't want to corporate without the exception of looking like a potato.
Which were taken by the wonderful Chi and

S u n d a y
The con went out with a bang as usual. Me and a friend ended up Snking it up and i just have to say that the snk lot were amazing. There was also an incident that we don't speak off but for this journals sake i will break that rule.
A few Asian girls asked me for a photo outside as Levi, after that i made it my mission to go buy some cleaning products (essensual right?) but they followed and well i got a bit nervous when they started popping their head around the corners to find me. So because of rushing i picked up all i could get my hands on and made it out the shop after they decided to take photos of me buying the damn products. When i got out, we realized i bought de-icer. IN THE MIDDLE OF AUGUST....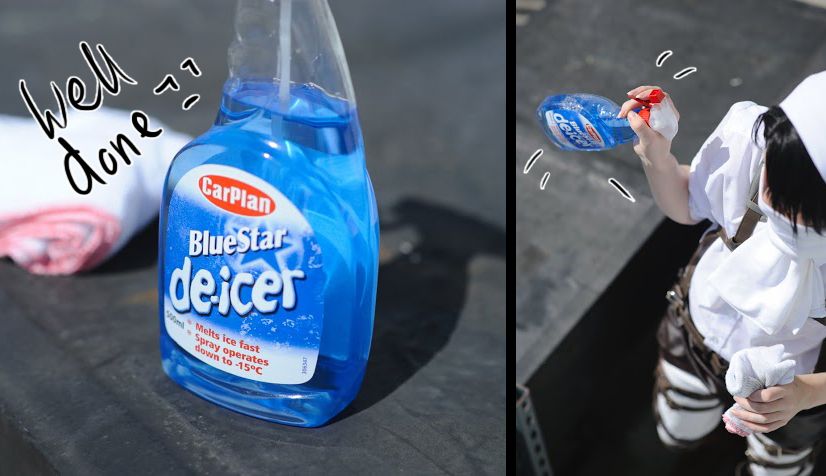 That made photos so much easier. I fucked up. But it didn't come without it's laughs and by that i mean everyone laughing at the fact i was cosplaying Levi and managed to fuck up so badly.
My good friend :divbloodspider: didn't escape the wrath of this clean freak.
and he still didn't take the thug life seriously. That little shit....oh and ff course there was gonna be a titan. I mean look at how fabulous he is. Albet small but fabulous~
YOLO socks. We're being deadly serious here too. Sums up Hanji SO well - a must have part of the costume.
It doesn't go without saying these bunch of fabulous people made my day. CLEAN TEAM.
After a full day i'm surprised i made it to the party. Which was amazing. A perfect way to end a brilliant con even if everyone is sad to see AyaCon go i'm pretty sure it wont ever be forgotten~
More SnK happened at London expo but i think this journal has gone on longggggg enough. Way to long.
Maybe i'll get onto that one too one day. Now it's onward to 2014 which is looking EXCITING. There is not one part of 2014 that isn't looking good. ~
Well i guess this is were i bid you adieu my friends. Thank you for stopping by and MERRY CHRISTMAS. I hope you all had a wonderful day ~
F E A T U R E

Shes an amazing person and cosplayer who could pretty much suit any character you give her. Male or female. Look check out her gallery or even her tumblr which is under the same name as her deviantart.